[ Home ] [ Coloring Book ] [ Lyrics ] [ Puzzles ] [ Awards ] [ Gifts ] [ Links ] [ Spirit Page ] [ Webrings ]
I am very proud to be a part of the great Fantasy Fights Web Competitions.
They helped me find my Spirit :)

I want to thank these wonderful ladies,
not only for their great achievements at Fantasy Fights
but for the hand of friendship they have freely offered me :)
I love them all!!
| | | |
| --- | --- | --- |
| Fantasy Fights Webmistress | Fantasyloves | |
| | | |
| Head Sprite | Yorkielove | |
| | | |
| The Magic of Disney | Team Leader Lady Pola | Sprite Leader Poohbear |
| Garden of Enchantment | Team Leader Lady Acacia | Sprite Leader Mantha |
| Spellbound | Team Leader Lady WolfCiara | |
| | Assistant Team Leader Seeress | |

Since joining Fantasy Fights in July 2003,
I have been privileged to be a Sprite for The Magic of Disney , Garden of Enchantment and Spellbound :)

In October of 2003, I was given the honor of becoming Sprite Leader for Spellbound :)
In doing so, I had to retire from my Sprite position with Spellbound.
Since then it been fun and more fun :)
I have been writing cheers, designing websites,
learning how to make dolls and sigs, too many things to name..lol :)
It's been great and I look forward to all that comes next :)
Of all my awards, I am especially proud of this one!


Here are some of the cheers I have written :)
The dolls have all been given to me by my Team Leaders,
except the doll I made "Sprite Leader Lady Mist"
Our Disney team is number one
We'll cheer and cheer
And have some fun
There is no fear
Cause we are one
Go Disney!!

Here is the Garden of such delight
Spirit shines with all it's might
Winning is what we do best
We won't settle for anything less
So take a deep breath and shout it out loud
Go! Garden of Enchantment, you make us proud!

Casting spells by the light of the moon
Seeing the future foretold in the runes
Spellbound spirit shouted loud and clear
To all the fighters far and near
For it is written in the stars above
Winners are those who fight with love

Go! Spellbound!


Retired

Blessed Be and Merry Meet
This is the way we happily greet
Our new fighters one and all
And teach them the Spellbound call
To cheer each day nice and loud
To show each other who is proud
So shout it out with great sound
Winners are we…Team SPELLBOUND!


Retired
Spellbound casts its magical spell
To help the fighters till all is well
To win the battle in which they compete
Spellbound spirit makes them all complete
So cheer for the team that we all love
Raise your voices to the moon above
Howl your hopes and wishes and dreams
And they'll come true with the SPELLBOUND team!

By the light of the moon
In the dark of the night
We gather together to join in the fight
Proud and brave and powerful are we
Our spirit shines bright for all to see
For we are the fighters of the SPELLBOUND team
Join with us, you will win every dream

The dolls are awards from my Team Leaders for cheering everyday!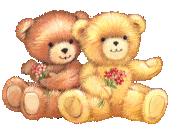 I have just recently become a Fantasy Fights Pal :)
It's a lot of fun helping new members of Fantasy Fights find their way around :)
The added bonus is a new friend made :)